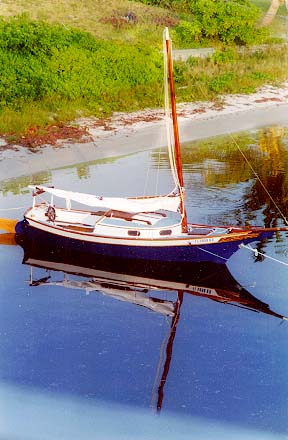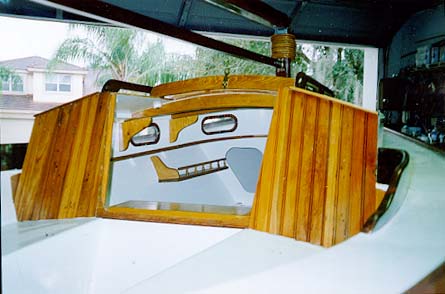 Weekender, Bob Jones, Lantana, FL
Mr. Jones has sent us this picture of his very elegant looking Weekender. Finished in shades of blue, with extra brightwork, it's a strikingly pretty boat. Since these shots were taken, Mr. Jones has switched to a tiller and is experimenting with a little lead ballast for added stability. As many of you probably know, we're strongly anti-ballast personally, but equally pro-experimentation when it comes to projects, so we look forward to hearing how this works out. Bob has also made mast hoops from pine, and a nice three-position boom crutch, both of which are visible above.
Nice work, and thanks to Bob!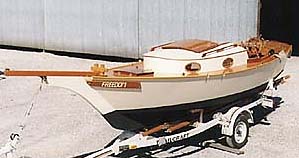 Weekender,Leo Angevine, Rixford, PA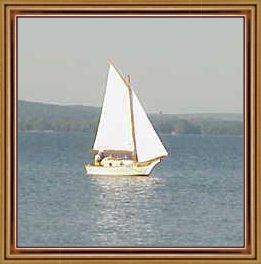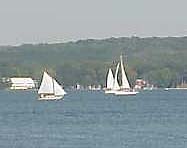 These are a couple of new photos Mr. Angevine has sent in. They were taken at Chautauqua Lake, NY. Perhaps you'll be able to catch him there again next summer! This shot is a link to a larger view!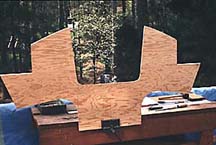 Weekender (under construction),Jim Bullard,
Mr. Bullard is in the process of building his Weekender, "Means Of Grace", and sent along a few shots of the current status. We've posted them on a separate page, so
Click Here to take a look.
We're glad to see another Weekender on its way!
Many thanks to Jim for letting us in on his fun.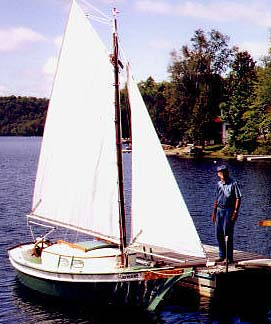 Weekender,Vince Thorburn, Quebec, Canada
Mr. Thorburn has been very busy, and extremely generous with his time! He's been helping people build Weekenders and a Skipjack, and been still had time to go sailing! And at 70, Vince also happened to be our "Oldest Member" at the time! He sent us a bunch of great shots, so we put them on their own page.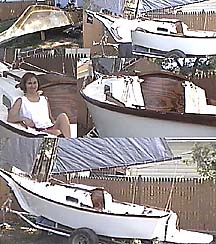 Weekender,Ray Brown, Jr., Lincoln, NE
Mr. Brown has finished his slightly modified Weekender, and it looks great.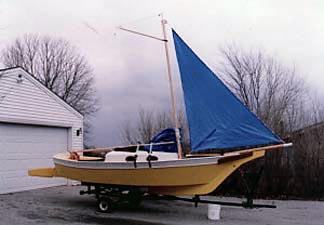 Weekender, Charles Levad, Mason City, IA
Mr. Levad has finished his Weekender and has posted a web page about building it. (
Click Here
to got to his page) We think Charlie holds the record for taking the longest to build his Weekender (17 years) but we're glad he finally made it!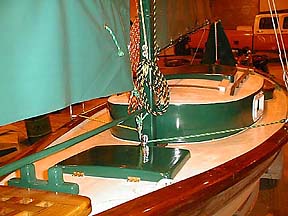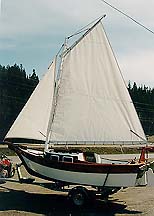 Weekenders, Robert Butler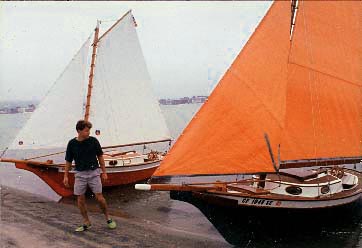 Weekender, Todd Glasson, San Diego, CA

Todd's Weekender (The Drakken) was the second boat made in our Weekender Video. You see a fair amount of it sailing around in the video as well.

We posted some new pics of "Drakken" on a separate page: Click Here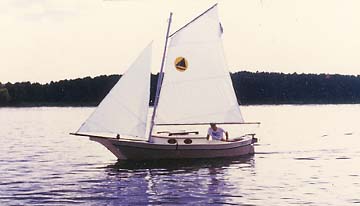 Weekender, R. Long, LA

Mr. Long's Weekender looks like it has Dacron sails and an electric outboard. It looks like this Weekender was built to the earlier plans; note the oval portholes and lighter rig.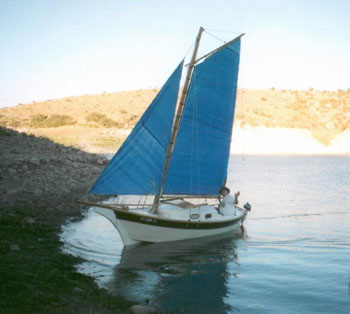 Weekender, Paul Layton, AZ.

Mr. Layton has posted a very nice web site with information about his Weekender "Spare Change", as well as other builder's sites and e-mail addresses. It's a great place to find other Weekender builders to chat with:

Click Here To Go To His Site.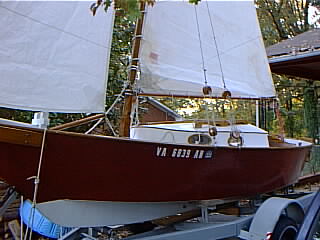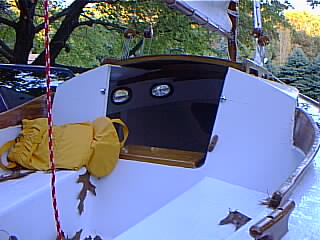 Weekender,
Scott Webb

Mr. Webb sent us these pictures of a Weekender he bought used. He's now in the process of fixing it back up; from the look of these pictures, it's going to be nice! This Weekender was built from the original plans: it has the deadeyes in the rigging, and you can just see the jacknife centerboard in the keel. It also has the one-piece mast. Thanks to Mr. Webb for sending in these shots of a first-version Weekender.