Miss Norel, Lovely Rita, and now...
a new Open-Decked Weekender!


---

Mr. Butler's Latest Effort
Mr. Butler turns out another jewel. This time it's a drastic modification of a Weekender with an open deck. This has been done once in awhile over the years, and we even tried a version (pics here). This has to be the very nicest cabinless Weekender yet though. As usual, Mr. Butler's attention-to-detail is outstanding. After this, his third Weekender, one has to wonder what's next? We're anticipating great things!
These pics are links to larger versions of the photos.
Hats off (again) to Bob Butler!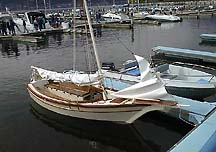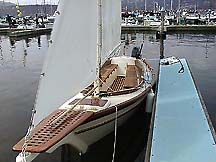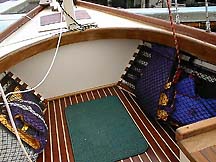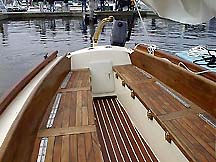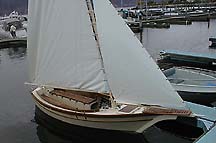 ---
Bob Butler Builds His Second Weekender!
It looks like Mr. Butler has been busy! He's sent us pictures of his latest Weekender, the "Lovely Rita". As usual, his level of finish is very high, and the end result is quite nice.
To quote Mr. Butler: "Turned out much nicer than 'Miss Norel' I think. I used thicker stock for
the caprails and the grating. Used a removable bracket for the outboard,
so it's much neater when the motor's off. I've also made a bracket that
slides in to hold a sculling oar, which I'm anxious to try out."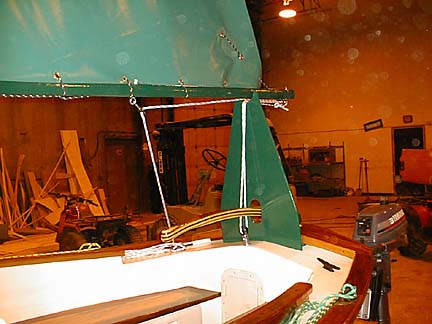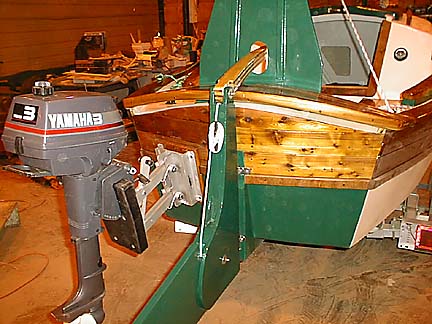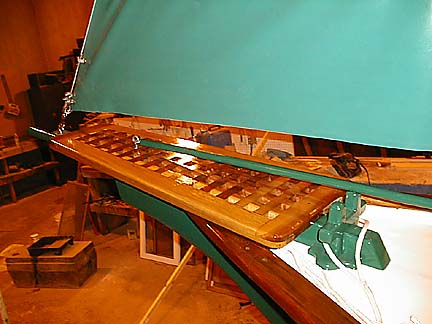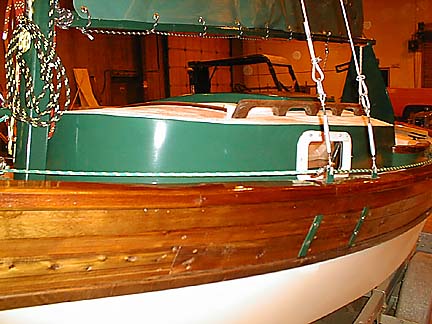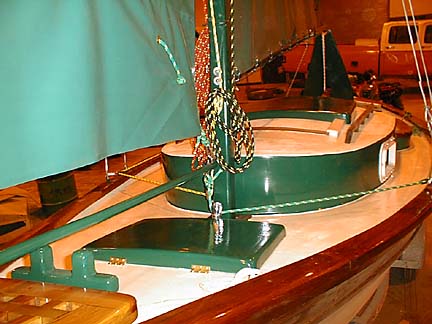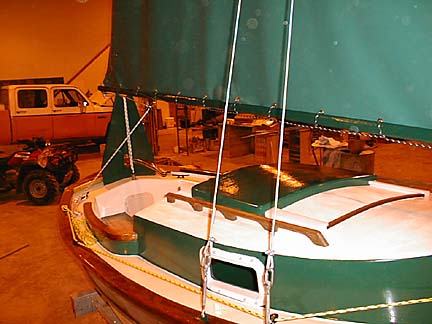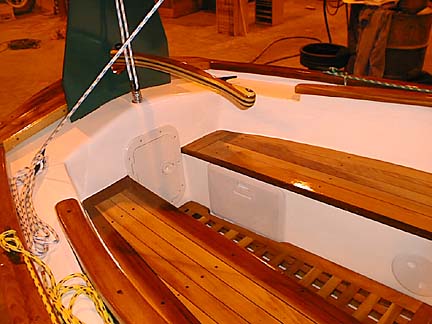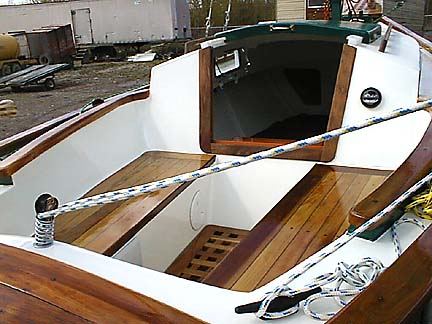 ---
The Miss Norel is a terrific example of a well-appointed Weekender! Mr. R. Butler has done a great job, and wins the "Most Sweat Expended On A Weekender" award. There are a lot of little details to see, and we probably aren't seeing the half of them. It looks like Mr. Butler has a nice workshop as well. We'll try to point out some of the obvious special touches we can see, but if we miss any, I hope Mr. Butler will let us know (we wouldn't want to short-change the work he's done).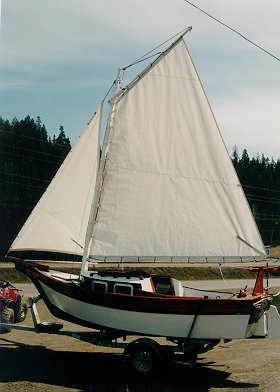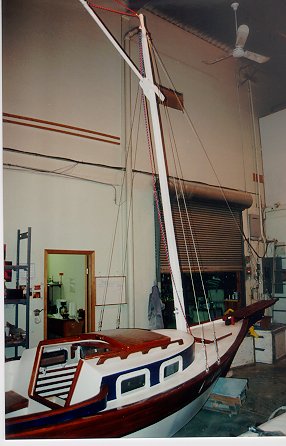 First off, the white tarp for the sails is a nice touch, You might also want to note the stripes in the interior; perhaps small strips of wood for accents?

---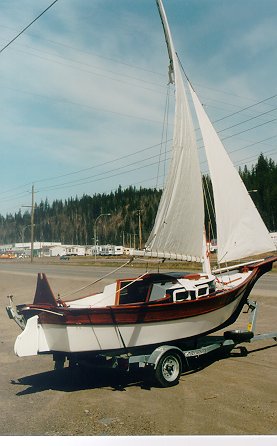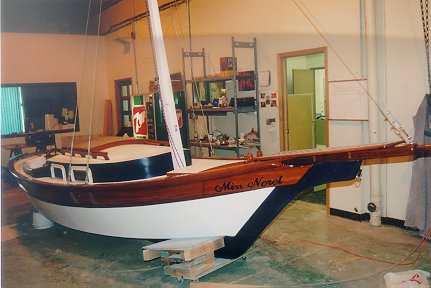 Nice galvanised trailer (with a spare). The varnished hull in-between the rubrails is pretty, but I'm not sure they'd last the way we dock! The name on the trailboards is an interesting idea as well.

---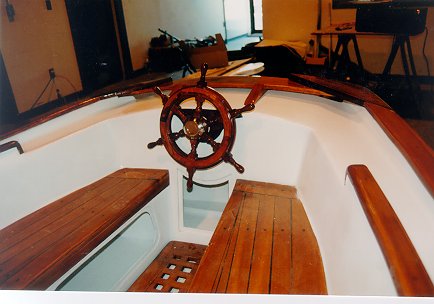 All of the brightwork is really elegant looking, with a nice tone to the wood (stained first?). The cockpit seats are inviting looking!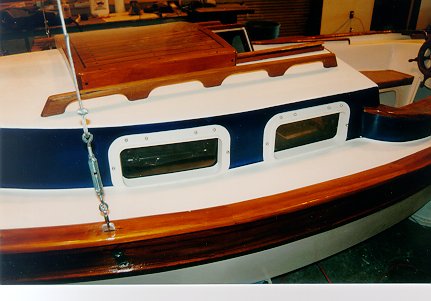 Mr. Butler has put in oversized ports in the cabin, which look like they might open.