L.O.A.:12'
BEAM:HULL, 40"/ WINGS,53"
SAIL AREA: 110SQ.FT.
WEIGHT:125LBS
CREW: ONE TO TWO
This lightweight 12-footer is simple to build and all the materials, including the rig and sail can be found in one trip to a well-stocked home-center outlet for around $600. Despite the straightforward building steps, the boat has very quick performance. With a daggerboard and a full-length keelson to maintain steering with the daggerboard up, the boat tacks fast yet has great directional stability at speed. The Wing-Dinghy is really a 12' edition of the very fast "International 14's", with some scaled-down lines of the Lake Garda Racers thrown in.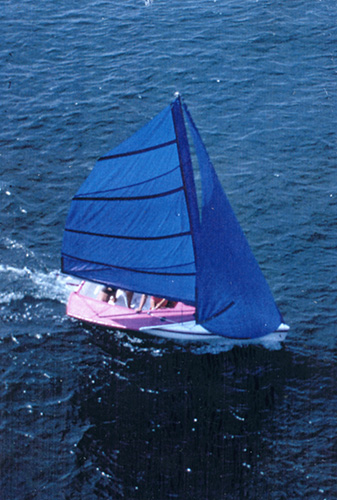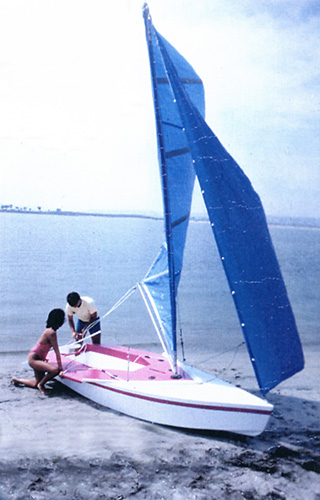 The boat features a large, fully-battened mainsail, plus jib and kick-up rudder. The stock hull weighs only 125 lbs, is naturally buoyant, and also has four flotation compartments with air-out vents. Wing-decks on each side provide comfortable, controlled seating when hiking out. More advanced builders might want to use lighter plywood, a carbon-fiber windsurfer mast, and rig a bowsprit and a third "Jibbaker" sail for extreme speed performance.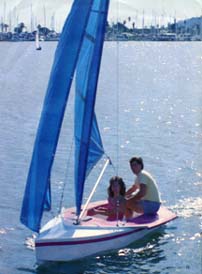 Click Here
or on the image above to view the Wing-Dinghy's building sequence.
Click on these photos for larger versions...