Click on photos to see larger versions.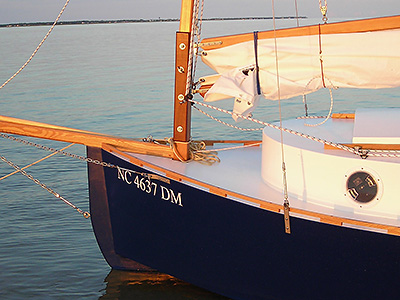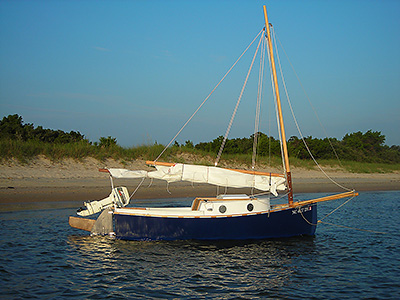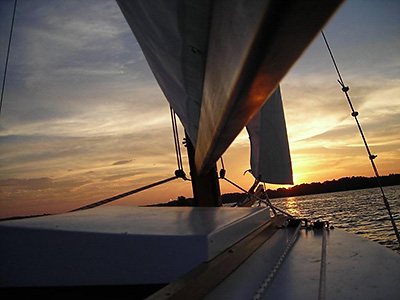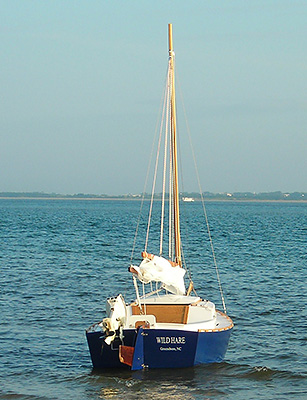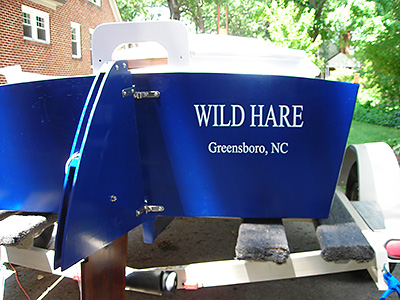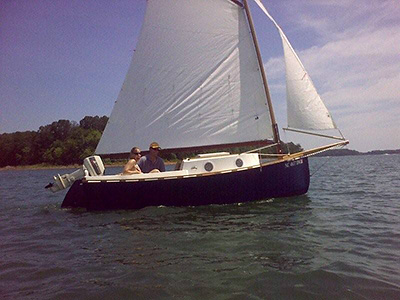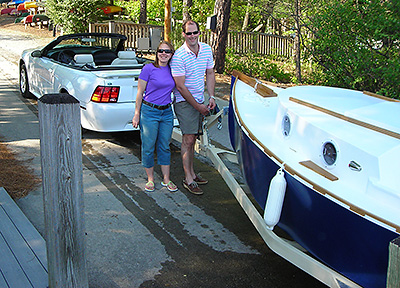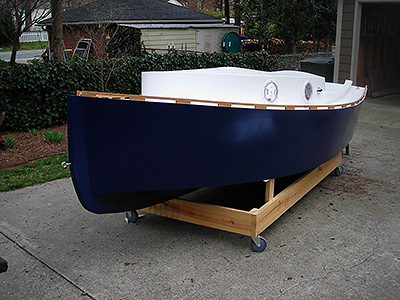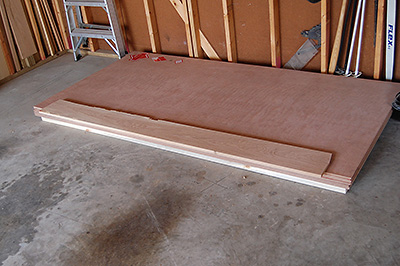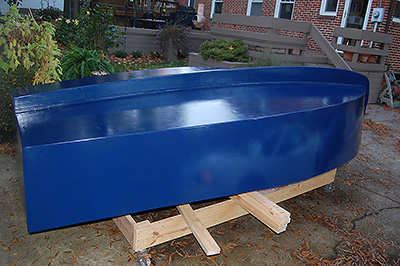 Justifiably proud builders!
It's always amazing to us how a flat pile of wood becomes a living, leaping machine! Even though we've done it
ourselves more times than we care to share, it's a remarkable process to experience, and one we still enjoy very much...
Thanks Tom and Erin!
Tom Christensen's Pocket Cruiser Wild Hare is a beautiful example of the design, we think. He's added a lot of personal touches, some of which add to the elegant look and some to the performance. The toe-rail (along the edges of the sides and the deck) looks great and I imagine it drains nicely. The halyards are led back along the cabin roof, which is a nice touch (and makes it much more pleasant to raise and lower the mainsail while underway.) Beautiful brightwork, a nice blue—everything adds up to a very elegant and impressive Pocket Cruiser!