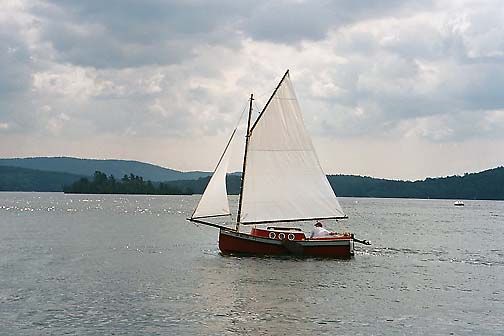 Dr. Scott Widmier has sent us these photos of his Pocket Cruiser. They are really nice, and we're very glad we could share them with everyone. Scott has added a few modifications which are noted below. One of the first things one notices are the lee-boards in place of the bilge-boards in the plans. More mods below!
Thanks Scott!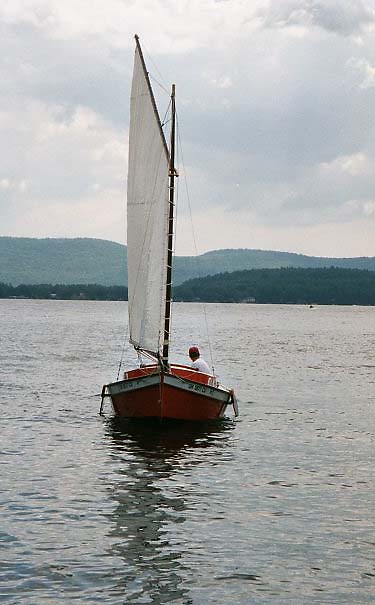 Here you can see Scott's son Sean peering out through the portholes. Scott installed these opening ports instead of the fixed oval ports in the plans.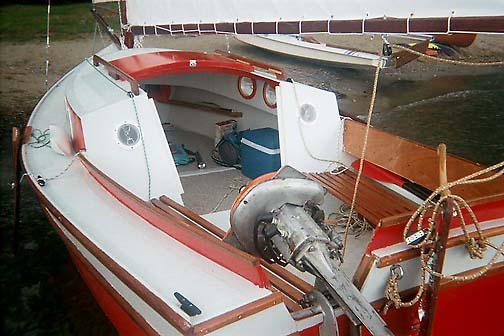 Note the modified seats. Scott decided to build slat-type seats instead of the plywood versions with the storage underneath. These look very comfortable.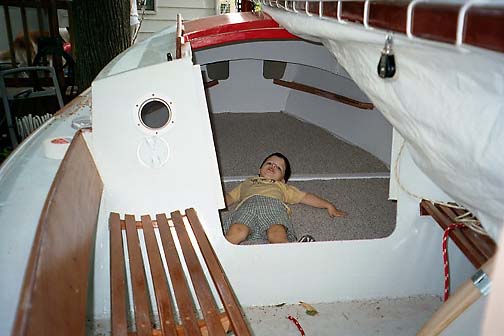 Son Sean in the cabin. Here one can see the modified slat seats well. A few builders have built this type of seating instead of the built-in cockpit seats. The slats add footroom, and a light feel, but then one loses the closed storage spaces...It's a trade-off, as most things are!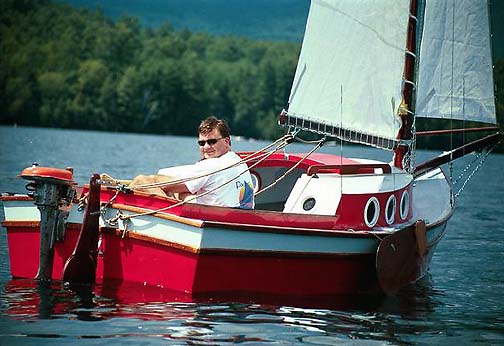 The Happy Skipper!