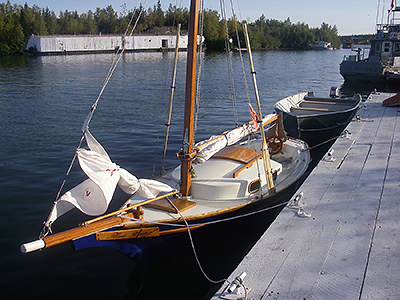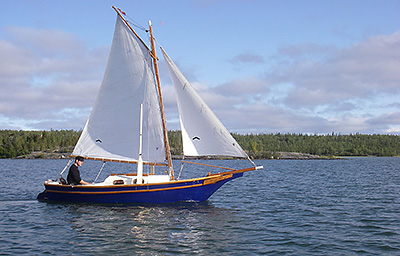 Keith Shergold sent us these great
photos of his Weekender Made Merry.
Keith sails around Yellowknife, up in the Far North; these shots were taken in Great Slave Lake in Canada. It looks like a beautiful spot to sail and Keith also wrote up a great account of his last sail of the 2009 season
which you can read here.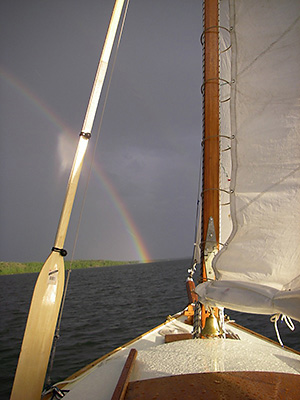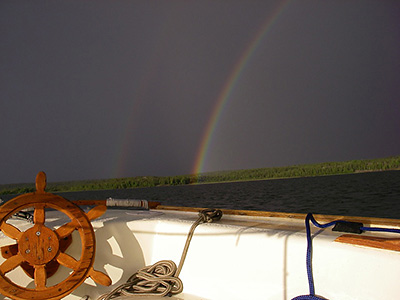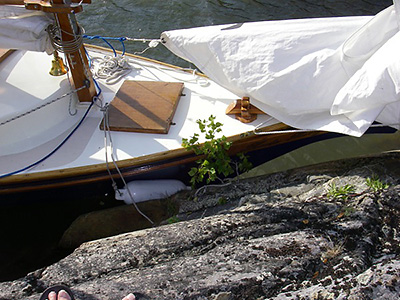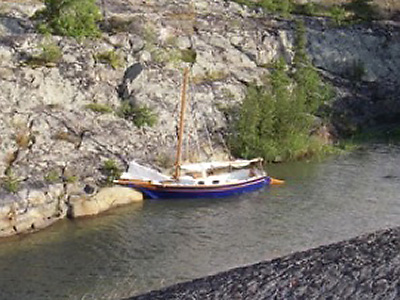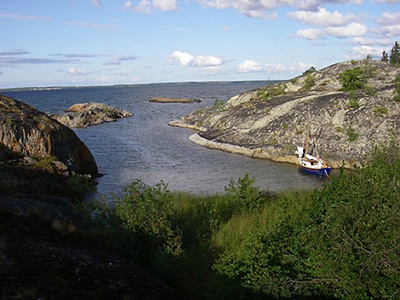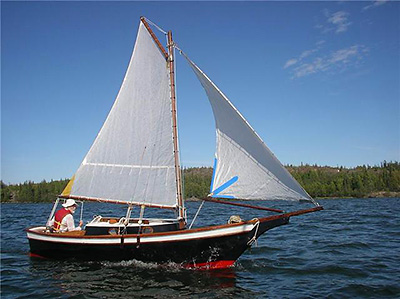 Click on photos for larger versions.
This Weekender is obviously not Keith's, but he took this photo of The Kestrel, built by a fellow named Ken in 1989!
As far as I know, there are now five of our boats sailing on Great Slave Lake: four Weekenders and a Vacationer.
A very active fleet—Nice work, everyone!