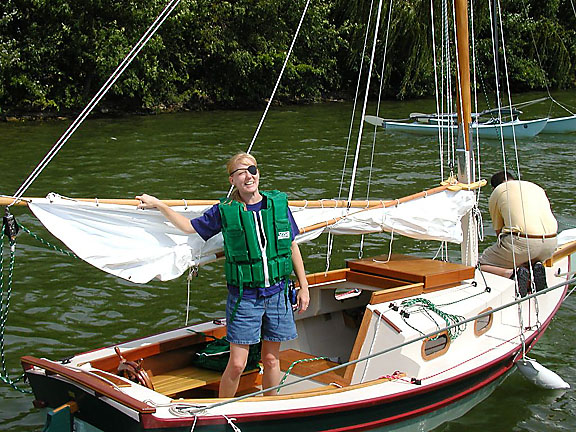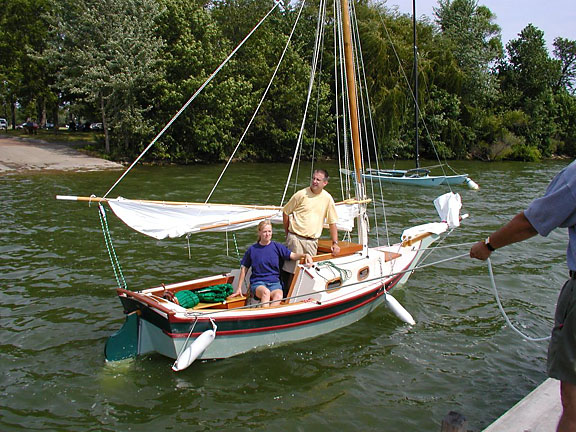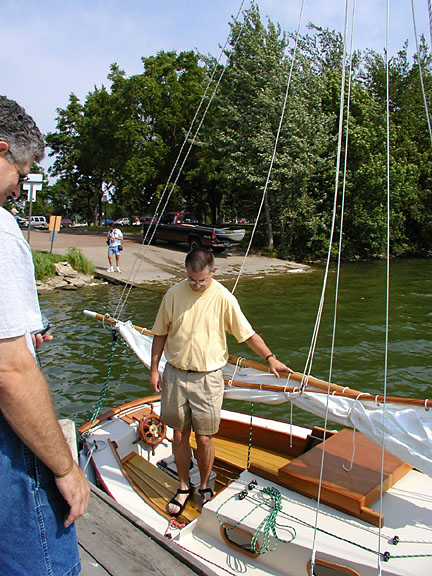 The cockpit seats look to be modified a bit in this Weekender. They're slat-type seat, rather than the storage-type boxed seats in the plans. Very nicely done.
We like this shot...It looks like they've got the right attitude!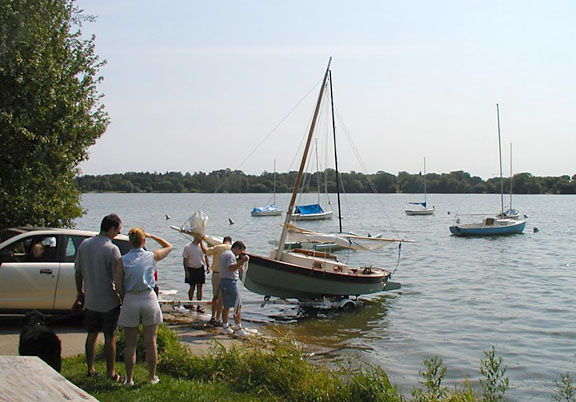 Getting ready to get 'er wet...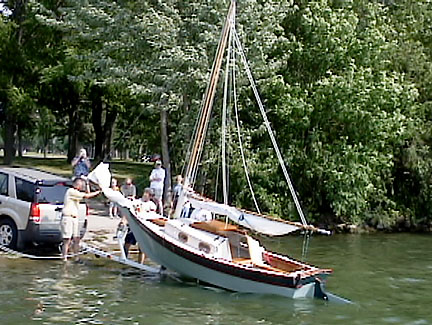 The first launch starts...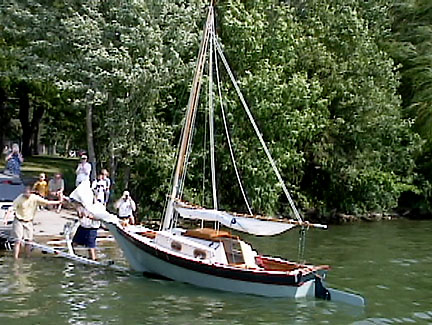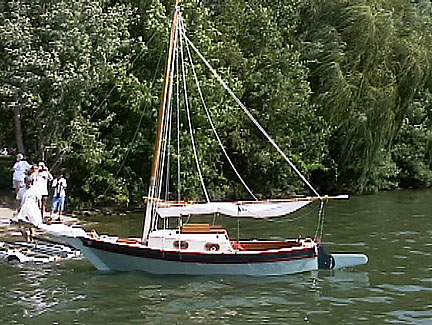 ...and all the way afloat! Very momentous!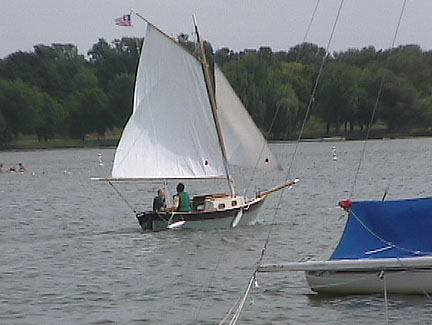 Off they go! Well done!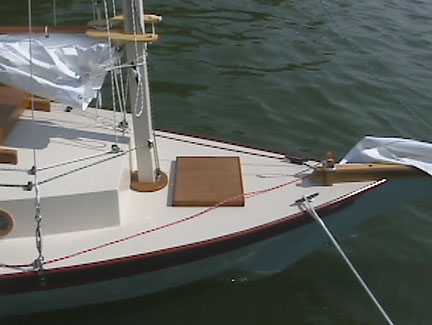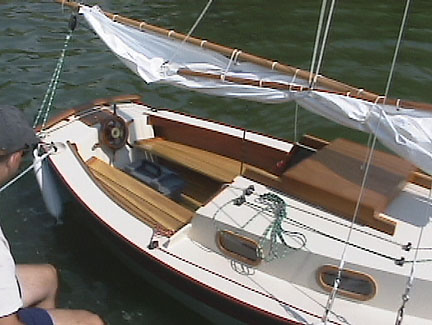 Very nice detail shots. A very pretty Weekender.