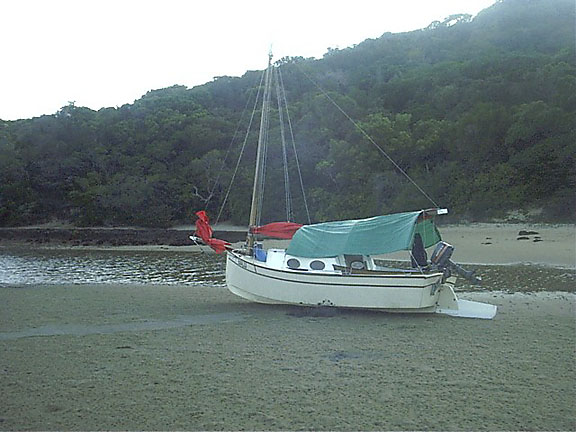 Mr Klein has been sailing his enlarged Pocket Cruiser in South Africa for a few years now. We love getting pictures and e-mails from him as we know they'll be a good thrill. He really uses his boat hard, as a lot of the builders in the Southern Hemisphere seem to (an interesting coincidence or an example of a gutsier sailing attitude? Hard to say.) I like the boom tent design, and the shots really encourage one to get out on the water. Thanks again Helmut.
I've posted the e-mail attached to these shots as it describes them well.
As you know my PC was built 10% larger with 3/4" bottom and 3/8" sides. She is equipped as per South African Sailing Cat. 3 for coastal sailing including VHF radio.

Intended modifications:
Larger jib to give more power all-round and reduce weather helm, and a main sheet traveller to be able to pull the boom a bit more down when sailing close hauled.


Thanks for a great boat.

Best Regards

Helmut Klein
Hi Mike,
First I wish you a happy and healthy 2004.
I haven't been in touch for a long time and in fact have not been sailing my Pocket Cruiser as much as I would have liked to in the last two years

However I have sailed the boat over the Christmas holidays with a friend ( remember , it's summer here in South Africa) and we had a ball. The experience with the boat in an exposed and difficult tidal area has prompted me to write to you.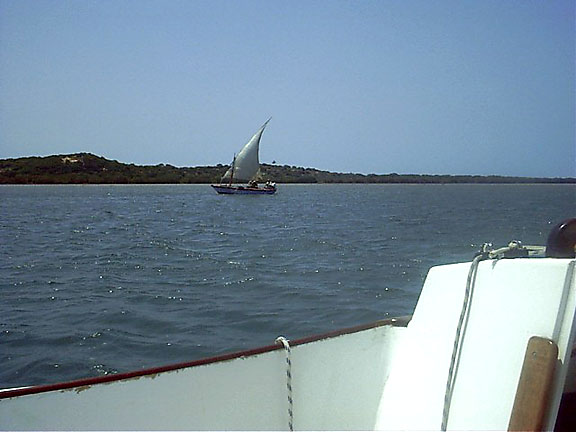 I have attached some pictures. This PC is a fine and capable little boat.
One day we sailed 18 miles across the Maputo bay in 18 - 20kts wind and 1 - 1.5 m waves.The boat did 4.8 kts average on a beam reach.
She is as steady as a rock. During this passage we sailed the boat over a sandbank at close to high tide with lots of breaking waves coming at us.. It looked like white water rafting.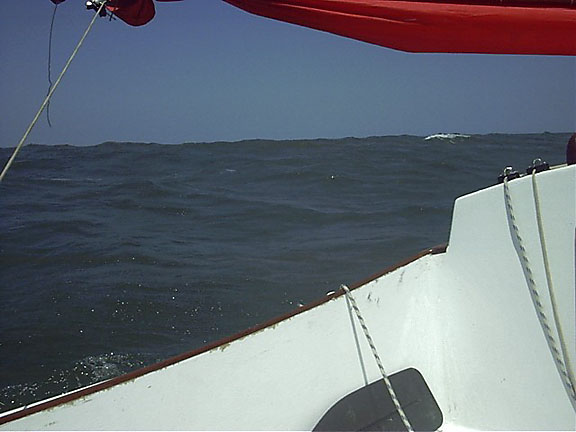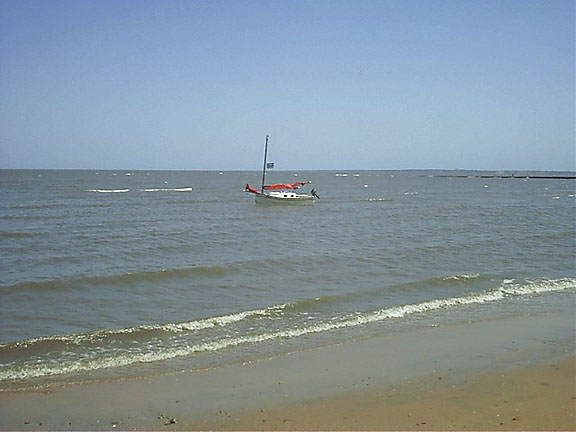 We kept the sails powered up and avoided the breakers where we could but had to take two or three at a sharp angle. There was no problem at all. Unfortunately I could not take any pictures because we had all hands on deck and plenty of adrenaline pumping.
The boat is a star wherever I go. No sailor has ever been able to go past it without a comment.
The PC is all the boat you need, even if you go coastal cruising. Unless your wife tells you that accommodation is not enough.

Please tell everybody who is worried about the seaworthiness of the PC about my good experience with the boat.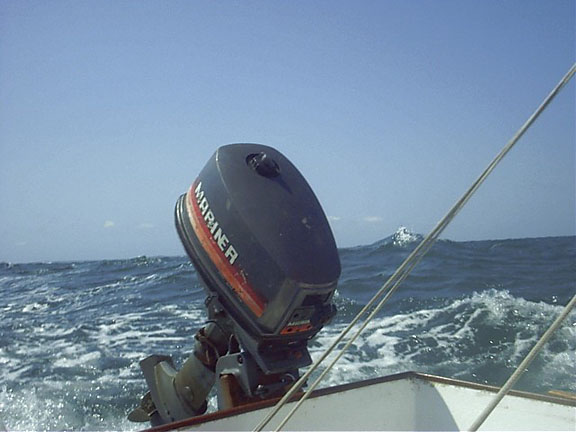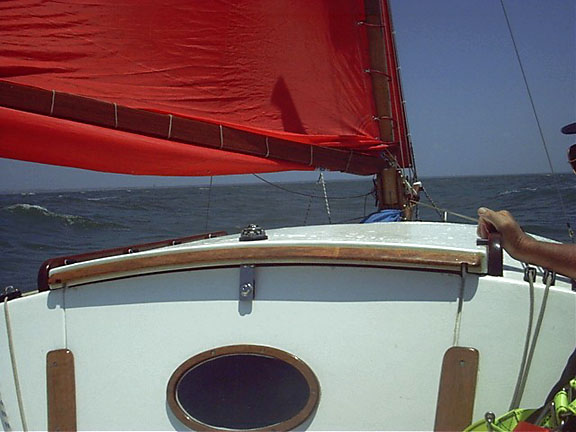 I like the compass placement! And the port in the companionway hatch is a nice touch. This whole account makes me want to get back on a Pocket Cruiser and take it for an extended run somewhere!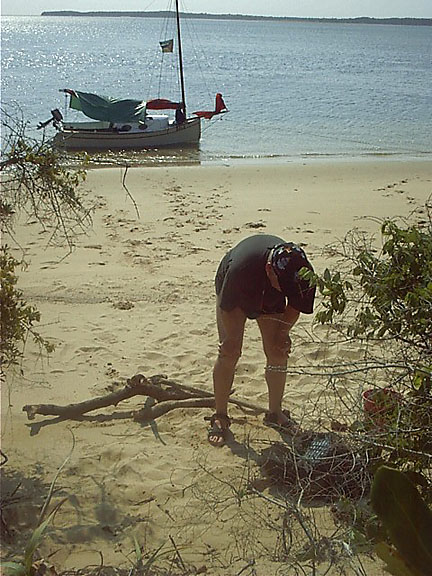 Grilling fish on the beach - Looks like just about the right way to end the day!